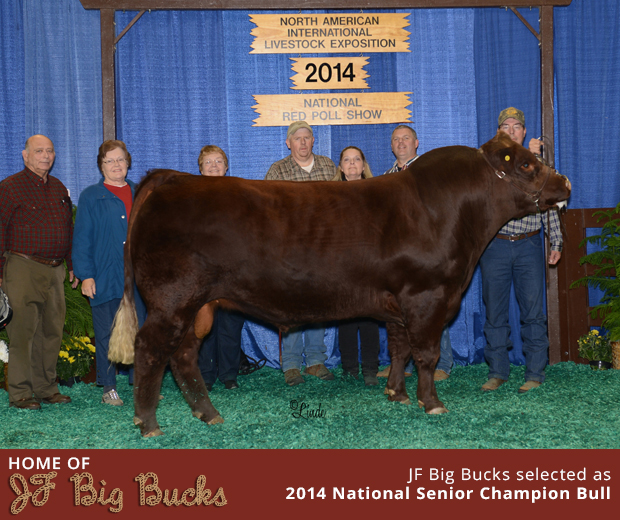 Carson Farms has what you are looking for to move
your program Forward!
I believe that Red Polls belong in the commercial cattle industry. The maternal ability of the breed is well established. The challenge is how we market the Red Poll bull to commercial cattle producers so they gain the maternal influence via his daughters. That is why I am using Red Poll bulls on the Angus X Simmental cows. I can show other producers what a good Red Poll cross will accomplish.
The Red Poll will give more hybrid vigor than most other breeds because of the tight genetics within the Red Poll population. The biggest issues I see that Red Poll breeders should work on is lack of performance testing and utilizing DNA testing. A scale and DNA samples are powerful selection tools to move a herd and our breed forward. If we are to sell to the commercial producer, we must be able to provide information that the commercial producer needs and demands.
The research has proven that F1 Red Poll females are tops and we should market our bulls to produce those females. Recording F1 females will give genetic verification as well as helping to fund ARPA. I am currently awaiting the results of the DNA samples on the commercial heifers and the Red Polls so I will have a starting point on my herd.
My goal is to build to at least 50 Red Poll cows to produce bulls for commercial herds. I look forward to my next 25 plus years with Red Polls!

Upcoming:
June 10-12, 2016
Junior Red Poll Association Preview Show
September 24, 2016
Hosting Blue Ridge Red Poll Field Day
September 30-October 2, 2016
National Meeting and Sale
---
Big Bucks sired the 2015 National Sale
High Selling Bull
Big Bucks sired the 2015 National
Champion Bull
2016 calves will be sired by:
JF Big Bucks
B.R. Replay

Red Poll and Red Poll Composite Females and Bulls are Available
Semen and heifer embryos for sale
---
Now a Timeless Fence Licensee